Sinto Surface Treatment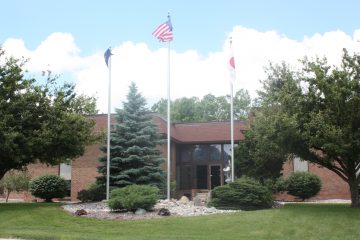 View Gallery >
Sinto Surface Treatment, a subsidiary to Sinto America, Inc. the North American group company to Sintokogio, Ltd., is a part of a worldwide family of companies with an international reputation of excellence in the surface treatment industry.  Sinto offers innovative, top-class solutions to meet the various needs of customers and industries all over the globe. Sinto is the world market leader in the development and implementation of world-class, machine tool quality surface finishing systems. With over 80 years of experience providing state of the art systems to industries worldwide, Sinto Surface Treatment is well positioned to provide the optimum solution to your finishing challenges. Our comprehensive line of high end surface treatment systems covers the spectrum of centrifugal wheel systems, pneumatic blast systems, vibratory mass finishing systems and automated brush systems. Sinto Surface Treatment also provides contract blasting and precision shot peening services through our National Peening and Technical Metal Finishing divisions.
As the industries we serve evolve, we continue to develop and refine our capabilities to offer a broad range of services and equipment. Our diverse domestic experience, supported by fast and direct channels of worldwide technological advances, enables our customers to draw upon vast global resources for solutions to their manufacturing needs.
As the world leader in surface treatment equipment, we can provide you with what you need. From standard to custom, simple or complex, or a single piece of equipment to a full system- that's the Sinto Difference. Your one stop solution.