3DCeram Sinto, Inc. (USA)
3DCeram Sinto is a turnkey provider for additive manufacturing ceramics and a leader in the 3D ceramic printing world. Created in 2001 In Limoges, France and directed by Christophe Chaput and Richard Gaignon, providing an unparallel expertise in the technology of ceramic 3D printing. Using the unique laser stereolithographic technology, 3DCERAM SINTO has developed a complete offering to respond to their clients' needs from materials development to the optimization of their 3D printer range for R&D innovation centers to large scale industrial manufacturers of technical ceramics.
In 2017, 3DCeramjoined the Japanese industrial group Sintokogio to accompany them in their diversification and growth. Through this relationship, 3DCEram Sinto Inc. has become a member of the Sinto America group, an $80 million company employing over 250 people across the US and Mexico in foundry, surface treatment and automation industries.
3DCeram has become an engineering company that now offers turnkey solutions for the 3D fabrication of advanced ceramic parts, for diverse rigorous fields. Aimed at the Aerospace, Aviation, Motor and Bio medical industry, 3DCeram Sinto Inc. will be ready to accompany clients in the industrialization of ceramic 3D printing.
For more details on the full services provided please visit www.3dceram.com.
Ceramic 3D Printers:
Ceramics:
Applications:
Services: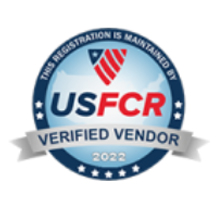 Contact 3DCeram Sinto, Inc.: