Remote Monitoring Sensors

Monitor your facility with Sinto's completely wireless vibration and ambient temperature sensors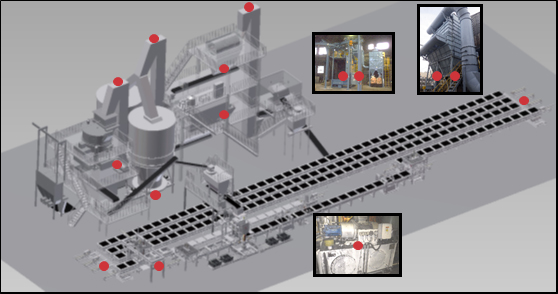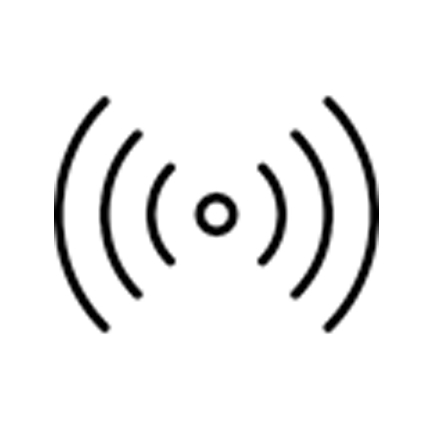 COMPLETELY WIRELESS DATA COLLECTION
Avoid cords and messy work areas!
---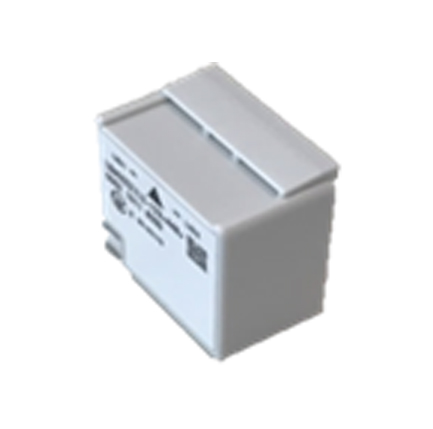 ONLY ONE SENSOR FOR VIBRATION AND AMBIENT TEMPERATURE
Simple and easy to install!
---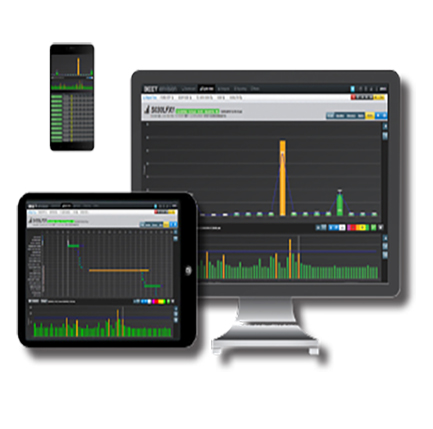 VIEW DATA ON ANY DEVICE WITH A WEB BROWSER
Never lose your data again!
---
See Sinto's ePVS Analytics product here.
Remote Monitoring Key Benefits
➡ Installation:
No wiring or coding required. Sensors are magnetic and all communication is wireless. Sensors can be placed anywhere and can be relocated at any time.
➡ Security:
Completely separate from your network. Impossible to access any proprietary information.
➡ Safety:
Place sensors on equipment that can be dangerous for Maintenance Staff to access.
➡ Email Alerts:
Alerts can be set to automatically notify staff via email when customizable Thresholds are breached.
➡ Downtime / Quality
Reduce unplanned downtime and increase quality by knowing when to order long-lead parts and replace worn parts
➡ Cost:
Low cost monthly subscription. No equipment to maintain.
➡ Reduce Downtime:
By installing remote monitors on equipment that has long-lead times on replacement parts you can reduce downtime by preventing production stoppage by ordering parts based on monitored data and reducing cost by having the knowledge of what parts to order and when to order.
➡ Increase Product Quality:
By installing remote monitors on equipment that affects the finished quality of the products you can increase product quality overall. You will get notified of wear on consumable parts and of machine operating hours with a trigger inspection report so you can order new parts.
➡ Safer Work Environment:
You can increase safety by installing in locations that are difficult to reach and inspect daily, such as: moving parts, high elevations, narrow spaces, dark areas remote buildings, water pumps in separate locations, dark and narrow conveyor motor and high elevated bucket elevators.
Specs
Unit Dimensions
38mm x 24mm x 38mm
Unit Weight
Approx. 60g
Transmission I
Wireless Properties
Custom Low Power Wireless (ARIB STD-T108 standard)
Frequency: 863.1MHz-869.9MHz or 902.2MHz-927.9MHz
Output Power: 20mW (max)
Transmission I
Wireless transmission distance
200m (outdoor direct with good visibility) (*1)
Radio Certification
Japan and International
Lamps (LED)
Red x 1, Green x 1
Input Interface
Push Buttons
1
Input Interface
Magnetic Switches
1
Measures
Peak Frequency (Top 5), Peak Speed (Top 5), RMS, Kurtosis, Temperature
Sensor
Vibration Frequency Response Characteristics
8 to 10,000Hz (Frequency Display Minimum 12.5Hz)
Sensor
Input Speed
±30G resolution 15mG
Sensor
Temperature
0° C to 85° C resolution 0.1° C@25° C
Measurement Precision (Typ)
Vibration
±3dB
Measurement Precision (Typ)
Temperature
±1° (After temperature Becomes Stable)
Power Supply (*2)
Lithium Battery x 1
Battery Life (*3)
1 year
Consumed Current
30mA(Tx), 5uA (sleep)
Protective Grade (Water/Dust Proofing)
IP65 equivalent
Used Environment
Unit
-10° C to 60° C, 90%RH or less (no condensation)
Used Environment
Installation Space
-10° C to 85° C, 90%RH or less (no condensation)
Accessories
Battery cover x 1 (with gasket and screw), battery x1
Mounting Method
Magnet
Casing Material
Polycarbonate
*1 Transmission distance may vary based on impact of surrounding electrical environment, building design/materials or obstructions
*2 Only one battery comes with the product
*3 Battery life may differ depending on surrounding temperatures, data transmission gap, battery function, availability of junction function and whether start detection is enabled. This value is the standard operation when using a new battery and not a guarantee of battery life.
Pricing
Pricing Includes:
➡ Contracts for two to four years
➡ All software and dashboard access included
➡ All cellular data charges included
➡ Installation not included
➡ Monitoring not included
➡ Equipment is leased and wholly owned by Sinto
| Item | Description | 2 Year | 4 Year |
| --- | --- | --- | --- |
| RMS-P01 | Start Sensor Package: 3 sensors, sensor receiver, cloud gateway, enclosure | $190.00 / month | $115.00 / month |
| RMS-S01 | Additional Sensors | $35.00 / month | $25.00 / month |
| RMS-R01 | Setup: One time fee for sensor configuration and web dashboard setup | $990 | $990 |
Install Examples
<h2>SAND PROCESS LINE:</h2>

Case
Sand Process Line
Location
Sand Process Line (10 Sensors)
Purposes
Multiple Locations in Sand Process Line where Vibrations Indicate Breakdowns
Frequency of Inspection is Lower Due to Difficult to Reach Locations

<img class="wp-image-9586 size-full alignright" src="https://sintoamerica.com/wp-content/uploads/2020/04/sensor-locations.jpg" alt="" width="477″ height="279″ />
<strong><em>Customer Comments:</em></strong>
<blockquote>" We were able to detect operating changes immediately.  We didn't need to stop production since we could plan the motor change when we first saw signs of trouble.  Checking all 10 spot everyday takes a lot of time and energy, so it is helpful that we can check them from the office."</blockquote>
<h4><strong><em>Applications/Targets:</em></strong></h4>
<blockquote>Less Frequently Visited Locations
Machines in production line that has high operation ratio</blockquote>
<hr />
<h2>SHOT BLAST MACHINES</h2>

Case
Shot Blast Machine
Location
Shot blast machine SUA (8 sensors)

Shot blast machine SNC (4 sensors)

Shot blast machine other makers (6 sensors x 2)
Total 24 sensors
Purposes
Locations of shot blast machines were areas where staff did not visit regularly
Started preventative maintenance for critical machines
<strong><em>Customer Comments:</em></strong>
<blockquote>"We experienced production downtime due to the damage of the impeller side plate. Because of the noise, shot blast machines are located in a soundproof room, plus the location of impeller is narrow and dark.   We knew that we needed to check the machine but considering workload of staff, it just wasn't often enough.  It is great that we are now able to inspect the machine conditions from the office.  By implementing this preventative maintenance system, we can avoid work stoppages. "</blockquote>
<h4><strong><em>Applications/Targets:</em></strong></h4>
<blockquote>Downtime and production stoppages, due to breakdowns
High workload difficult for staff to inspect high number of machines
Less frequently visited locations</blockquote>
Use Case
MIXER BEARING MSK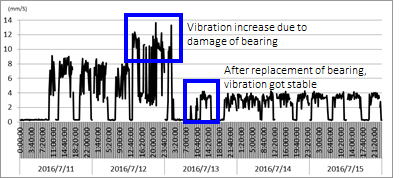 Sensor Location
 Motor base of mixer
Customer Comments:
"Damaged bearing could have lead to body and motor breakdown. We prevented downtime by finding it before it was fully worn and damaged. Comparing the vibration before and after repair, we can use it for setting the optimal operating condition. "
---
SNB SHOT BLAST MACHINE

Sensor Location
 Impeller Cover
Customer Comments:
"Thanks to the early warning, impeller breakdown didn't affect our operation as much. We received the warning notification and were able to make an informed decision to purchase a replacement in advance. We will use this for future scheduling of impeller replacements."
Request More Info
Please fill out the form below if you would like to be sent more information on Sinto's Remote Monitoring Sensors