The potential for mass customization with ceramic AM
3DCeram's C100 EASY and C3600 ULTIMATE offer an alternative to mass production
June 2, 2020, Tess Boissonneault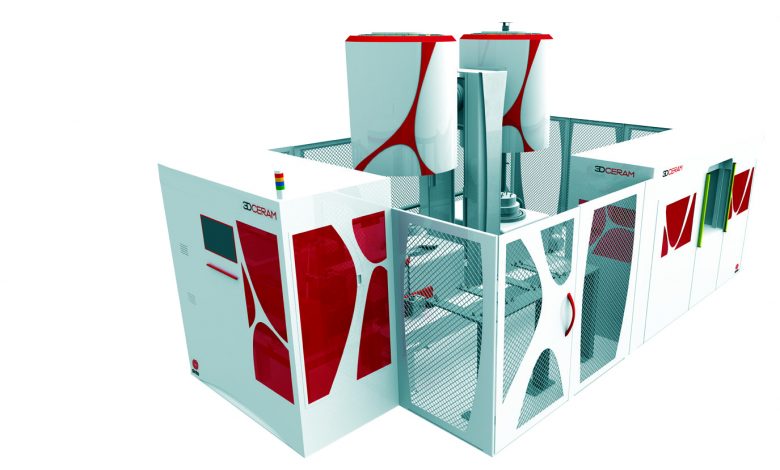 We are living through a time that is uniquely challenging. The COVID-19 pandemic brought much of the world to a standstill, and has forced us to question many things. In the manufacturing world, for instance, there is now an increased focus on localized, on-site production, as supply chain disruptions were the source of many problems when COVID-19 hit. Additive manufacturing has been touted as a potential solution, especially as it has proved so useful in the rapid production and deployment of essential products like PPE and nasal swabs. Still, the question of AM's capacity for mass production persists: while we might be ready for it, is it ready for our mass production needs?
But perhaps the solution is not in making AM fit into existing manufacturing molds, rather, it might be beneficial to create new modes of production. Mass customization is one avenue forward for AM that shows incredible promise across all fronts, from polymer to metal and even ceramic production.
France-based 3DCeram SINTO is at the forefront of 3D printed ceramics and has an in depth understanding of the technology as well as its current and future potential. The company's stereolithography-based ceramic AM process is primed for mass customization and can help to pave the way for new production approaches.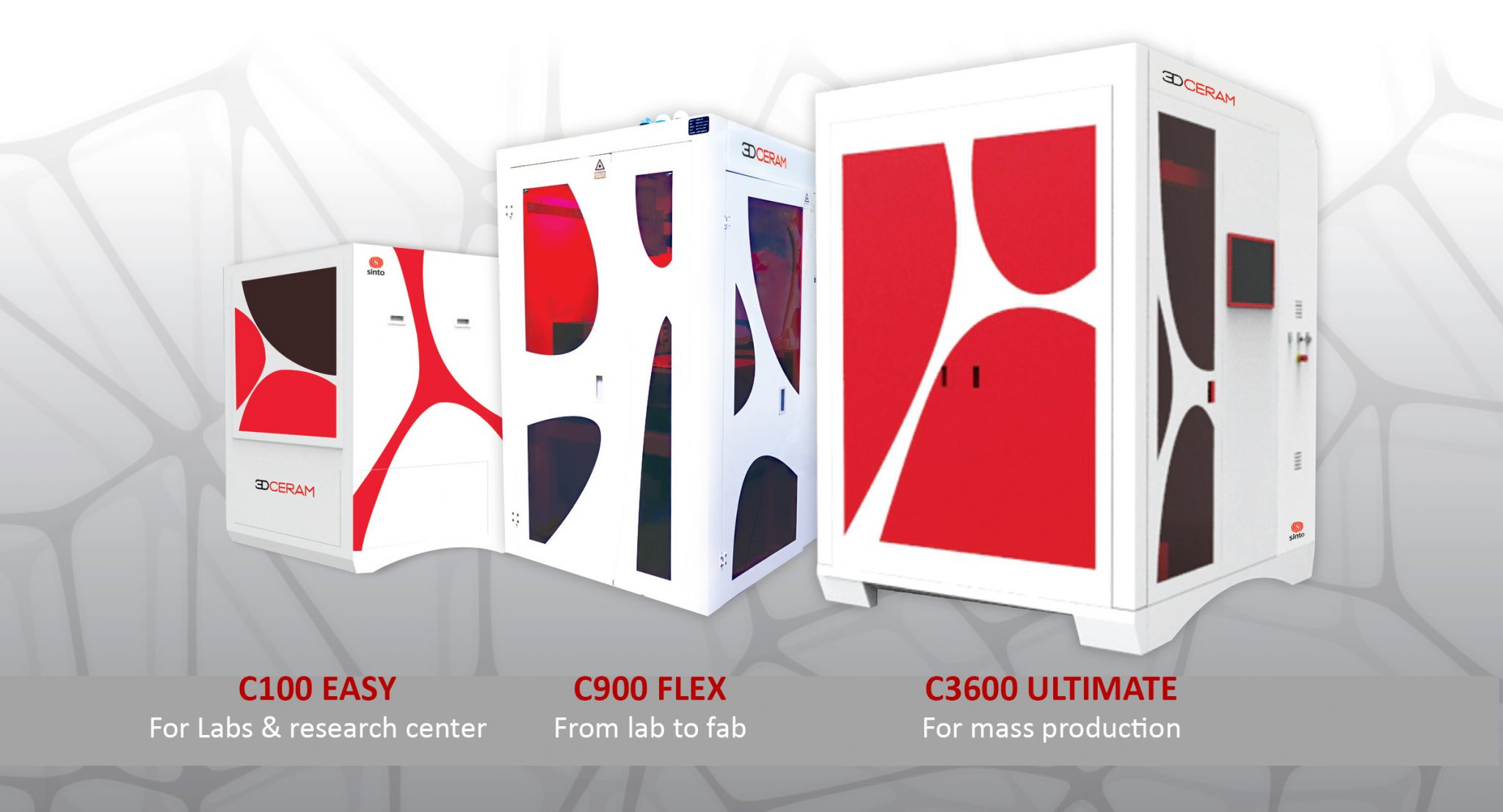 "We are firmly convinced that 3D printing will evolve to become a full-fledged production tool able to take up the challenge of mass customization in opposition to mass production," commented 3DCeram CEOs Richard Gaignon and Christophe Chaput. As the company states, its goal is not to replace mass production but to complement existing processes to enable mass customization, as well as the production of complex components which are impossible to produce using conventional methods.
3DCeram's complete offering consists of two key elements. First is the C100 EASY, a small ceramic 3D printer (100 x 100 x 150 mm build volume) that is ideal for prototyping and material testing. The user-friendly system, which can be up and running within 20 minutes, uses a small amount of ceramic material to produce parts, which can then be evaluated and tested. Once this step is complete, manufacturers can confidently move ahead into production on the C3600 ULTIMATE, which is based on the same parameters as the C100 EASY. The C3600 ULTIMATE system was introduced in late 2019 and has a build volume of 600 x 600 x 300, enabling the production of large-scale components or batches of smaller parts.
To accompany its 3D printing systems, 3DCeram has a broad portfolio of technical ceramics—today, it includes 15 materials. The hardware offering is also coupled with an extensive support solution, including aftersales and training offers which enable the customer to develop its skills and attain the intended ROI. "We support our industrial customers all along the 3D printing production chain," said Richard Gaignon. "That means we study their ROI needs, a key indicator in production tool investments. So we have been able to put to the test the viability of mass production with additive manufacturing, it works!"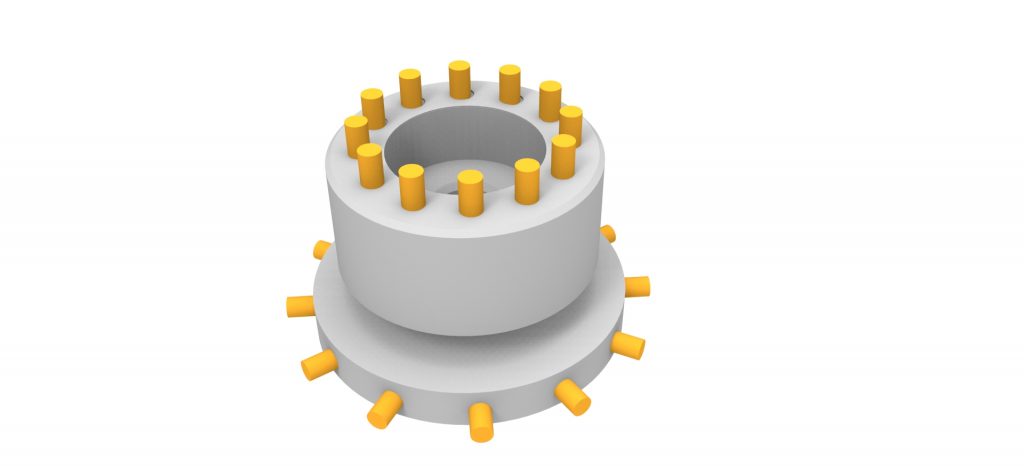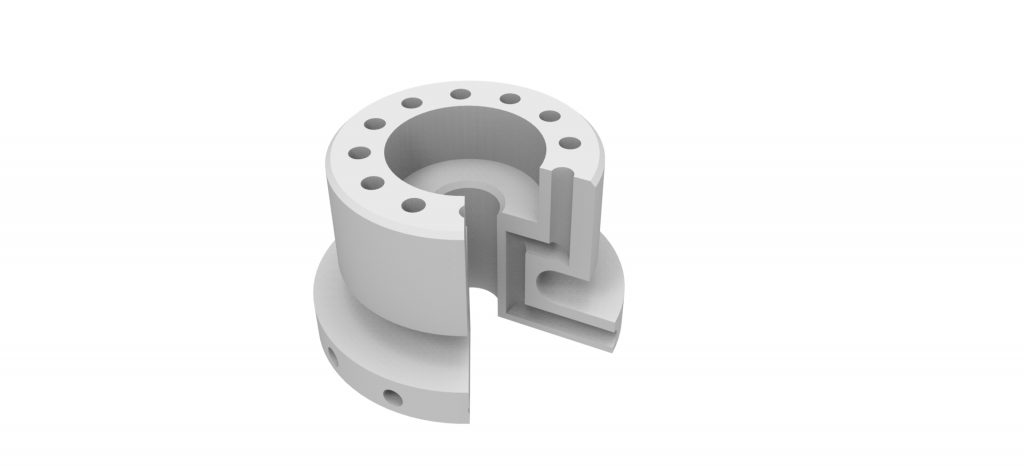 The benefits of using AM over conventional methods for certain applications is obvious in the case of a ceramic cooler component. The part, originally machined from alumina, cost €247 per item to produce. Leveraging 3DCeram's technology, the customer was not only able to reduce the production cost to €65 per unit, but was also able to reduce the volume of the part and embed channels directly into its geometry. In the case study, 169 coolers were 3D printed in 57 hours and the lead time was reduced to just four weeks.
This case study highlights how mature 3DCeram's technology already is, and the company says it will continue to evolve thanks to a higher degree of automation. That is, printing times and process efficiency will continue to improve as 3DCeram further integrates all steps of the ceramic AM process, from STL file optimization to sintering. One of the critical steps in speeding up production times is advancing part cleaning. To address this, 3DCeram has developed a smart support system called the Free Link, which supports parts as they are cleaned without being physically attached to them. The company adds that it is currently working on further automating the cleaning stage. The subsequent sintering stage is already highly automated.
Ceramic AM with 3DCeram, and AM more broadly, is well positioned for enabling mass customization. And, as the technology continues to advance towards full automation and Industry 4.0, its potential will continue to grow. Manufacturers know the possibility of 3D printing technologies, now they are waiting for the maturation of AM so it can be fully integrated into their production.
This article was published in collaboration with 3DCeram.
Want to know more about 3DCeram Sinto's 3D Printers?