Die Life Enhancement
Shot peening is a cold working process used to produce a compressive residual stress layer and modify the mechanical properties of a component. It entails impacting a surface with shot, applying sufficient force to create plastic deformation.
The process is typically used for components to increase fatigue strength and resistance to stress-corrosion cracking for parts such as axles, springs (helical, torsional and leaf), gears, shafting, aircraft landing gear, structural parts, and similar items but usage is not limited to such applications.
Sinto has developed proprietary surface enhancement peening processes to improve the service life of your dies. The processes have proven to increase resistance to stress corrosion cracking and improve flow characteristics. Please contact us to discuss your needs.
PRIMARY BENEFITS OF DSCC:
D – SCC is our proprietary surface modification process for improving resistance to stress corrosion cracking (SCC).
Sinto Surface Technologies' D-SCC process for die cooling holes has shown die life improvements up to 200% from dies that have not been treated with the D-SCC process
66% decrease in down time*
Up to 200% savings in terms of die life*
Decrease in cycle time by offsetting the hole depth*
Option to process in-house
*Results may vary
DSCC SIGNIFICANCE IN DIE CAST INDUSTRY:
SCC is a mode of failure which happens when a susceptible material, exposure to a corrosive environment and tensile stresses above a threshold exist simultaneously
Majority of SCC initiates at surface
SCC can result in macro crack or micro cracks
Premature retirement of die
THE EFFECT OF DSCC:
The surface before/after DSCC: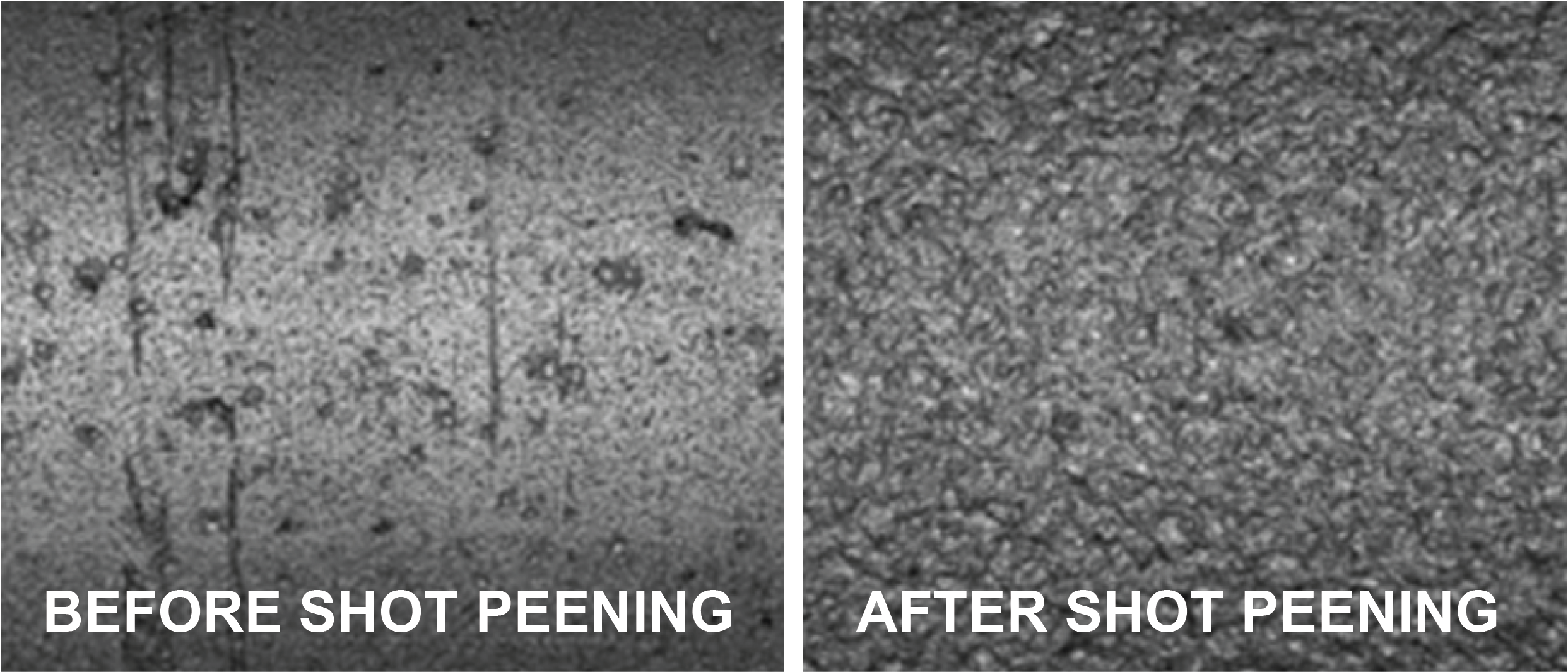 Residual stress before/after DSCC: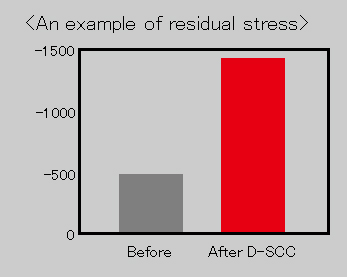 MORE THAN THREE TIMES COMPARED WITH NON-PEENED ONE
SURFACE TREATMENT OF DIE CASTING DIES- MEASURES AGAINST STRESS CORROSION CRACKING OF COOLING HOLE:
SCC (Stress Corrosion Cracking) occurs when three factors happen at the same time: Environmental factor, Tensile stress factor and material factor: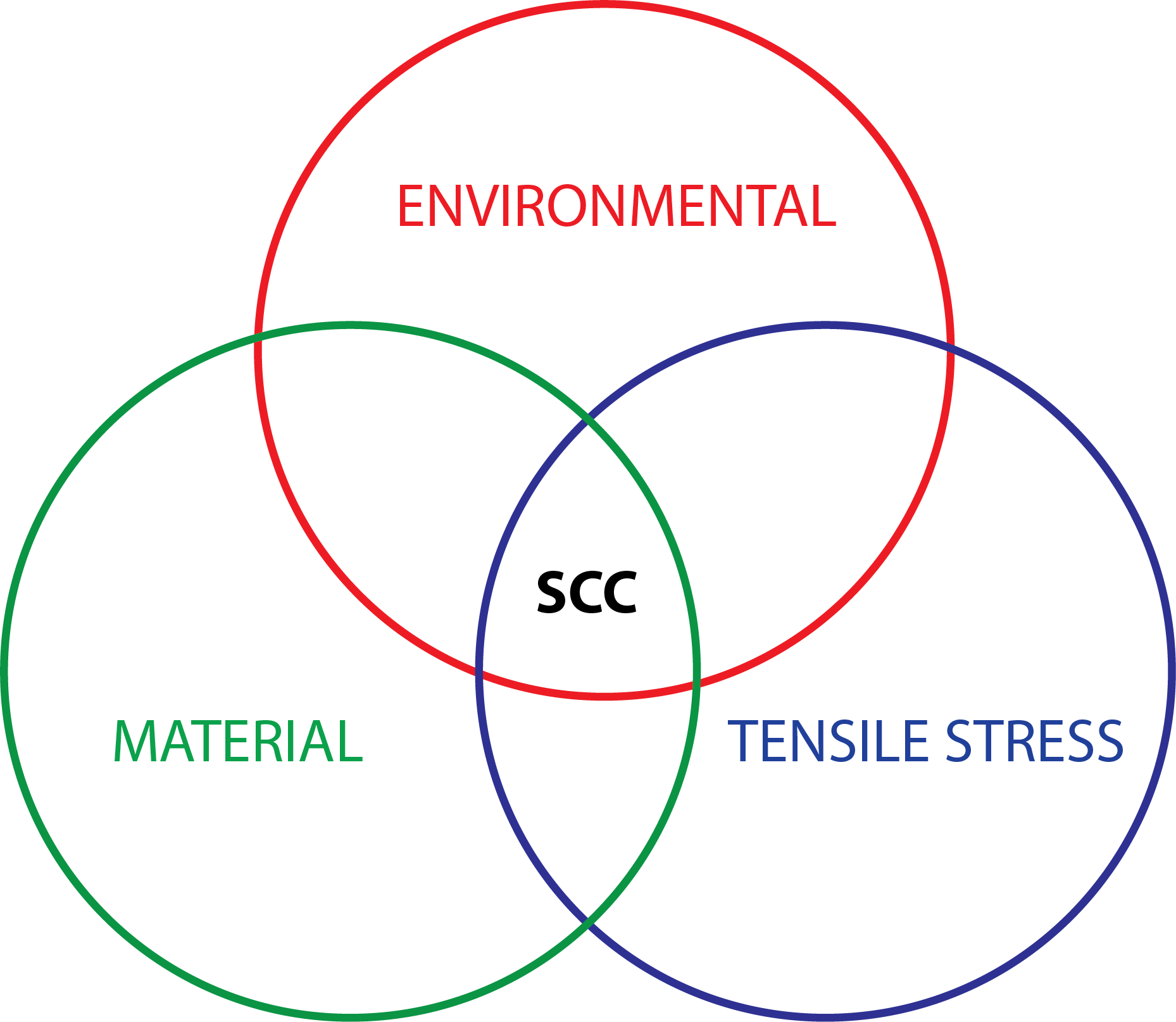 SCC ON WATER COOLING HOLE OF DIE CASTING DIE: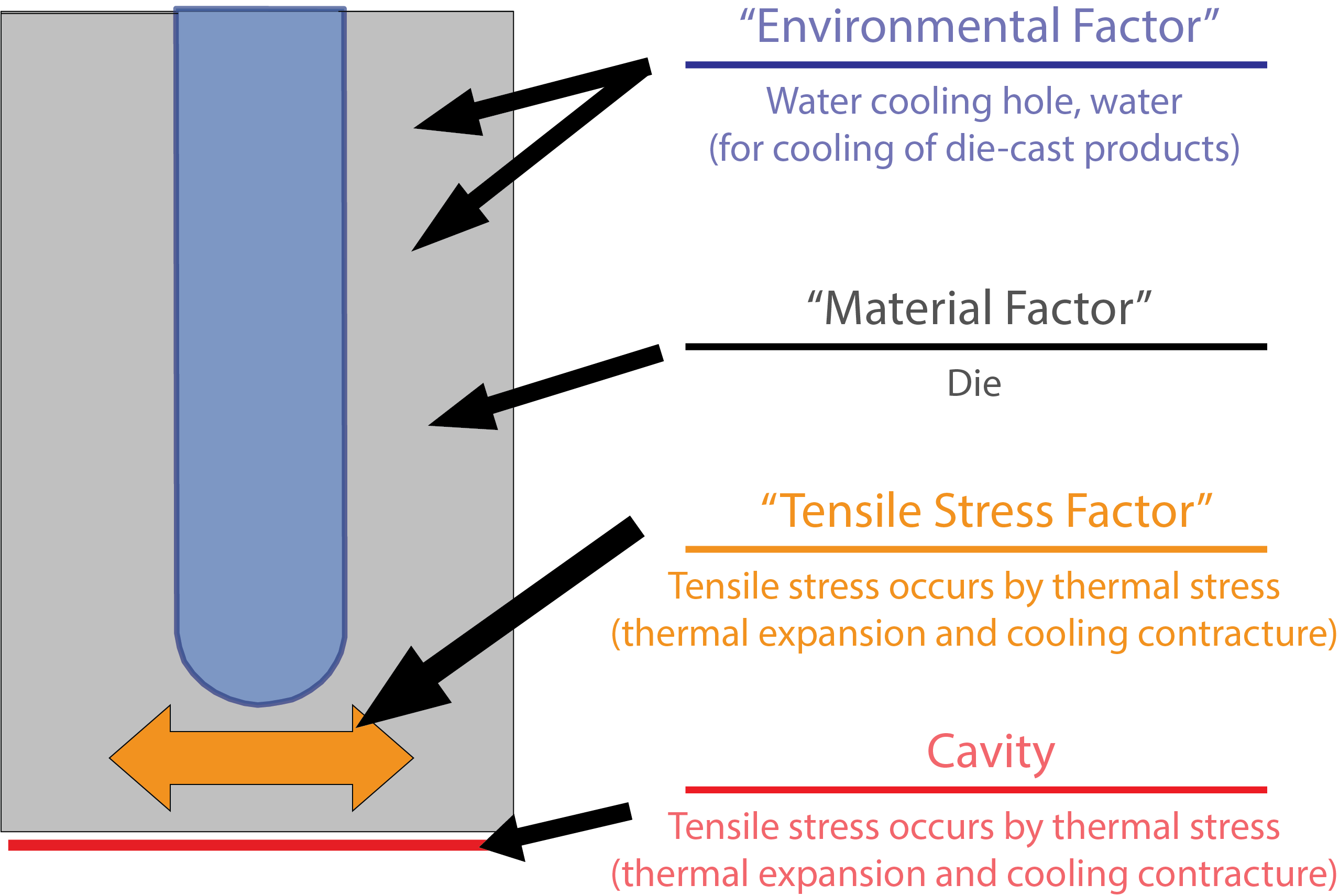 STRESS CORROSION CRACKING IS DIFFICULT TO DETECT AS IT OCCURS AT  OR NEAR THE BLIND END OF THE COOLING HOLE.