Foundry After Sales/Service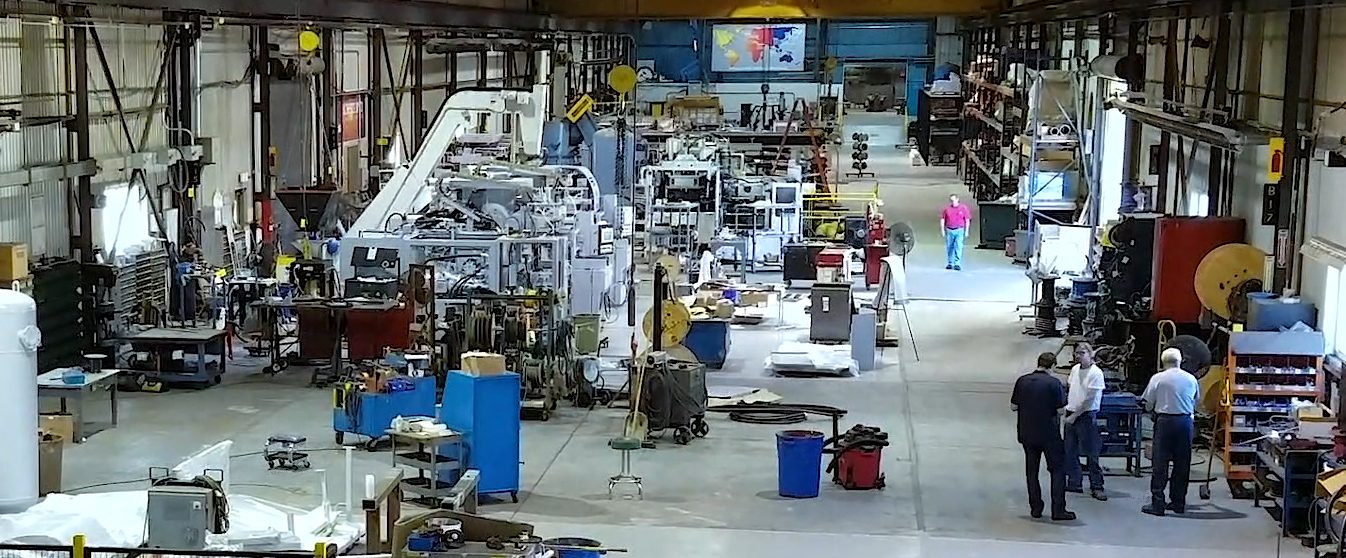 As a global leader in foundry manufacturing, Sinto provides the necessary services for immediate customer support to ensure your equipment is running at its best condition and optimum efficiency with minimal downtime.
FOR PARTS AND SERVICES CALL 800-748-0384
PARTS:
We provide worldwide support to ensure quick and easy part replacement and availability. With our in-house spare parts stock and stocks world-wide, we ensure your parts and consumables are accessible to minimize downtime. We are able to provide fast turn-around on parts orders, with off the shelf items shipping in 48 hours with next day delivery available in emergencies if in stock.
SERVICE:
Our trained and experienced Field Service Technicians provide on-site and remote services to diagnose and maintain your Sinto equipment to reduce unscheduled downtime to a minimum.
Services Include:
Installation supervision and start up
On-site troubleshooting and repair
Foundry evaluation and inspections
Service contracts: 2 visits/year required and contract pricing
24/7 service phone support- CALL 800-748-0384
Remote diagnostic analysis
Training
TRAINING:
Sinto provides in-depth training at our facility or on-site, making sure your operators and maintenance staff is provided with the knowledge and capability to operate, maintain and troubleshoot your Sinto equipment. Through our customized training courses, your operators will be able to understand, maintain and optimize your Sinto machine to help increase the lifetime, up-time and overall foundry operation.
On-site FBO, FDNX and BARINDER® Training and Testing Center:
Operator & Maintenance Training
On-site or at our facility
Combined scheduled service and training visits
Production optimization
Increase the lifetime, up time and foundry operation
On-site Surface Treatment Test Center
Variety of drum, spinner hangers and tumble blasts for part testing
Service and maintenance training
Part surface evaluation testing
BARINDER® Automatic Grinding Systems and Fixture Training
Day 1: Introduction

Machine familiarity
Safety notes
Startup, shut down, e-stop
Operation modes and screen displays
Hands-on operation of machine
Troubleshooting common alarms

Day 2 AM: Programming

Creating a prgraom
Types of program G codes- G00, G01, G04, Circle ARC
Types of program M codes- M3, M4, M16, M17, M25, M26, M30, M32, M33, M52, M53, M54, M55
Three basic ways to program- MPG wheel, JOG buttons, manually
Programming your machine and proper grinding techniques
Recommended feed rates and speed limits
Grinding heavy flashing and in-gates and preventing and removing burrs
Programming square corners and parting line blending

Day 2 PM: Fixture Design

Hands-on programming
Ease of fixture change out- changes can be performed within 3-5 minutes, great for jobbing foundires
Fixture design parameters including work envelope, maximum weight and instruction
Fixture design suggestions
Pallet bases and hold down adapter
Sample fixtures

Day 3: Maintenance and Program Editing

Editing a program
Types of inspection and maintenance that should be done daily, weekly and yearly
Alarm number and category
Troubleshooting cause and solution

Optional Day 4: Self-Guided Barinder Program Training with Support

Trainees program the Barinder on their own with Sinto coaching as needed
TESTING:
Send us your castings and test directly on a Sinto machine for a hands-on experience showing the benefits of using Sinto technology to help optimize your foundry.
Sinto's on-site Surface Treatment Test Center:
Large and small drum blast machines
Spinner hangers
Table blast
Tumble blast