Robotic Peening Machine
Sinto America's robotic peening machine is based on a 6-axis robot, manipulating a pressure-blast shot peening system. The machine includes a 24" diameter rotary indexing table which can be controlled as a 7th axis of robotic motion.  This system minimizes floor space utilization and provides ergonomically accessible wear components. This new compact machine design enables inexpensive transportation as well as fast installation and start up at the customer's facility.
ROBOTIC PEENING MACHINE FEATURES:
Inner walls lined with ¼" Neoprene rubber to prevent abrasive wear.
Turntable indexed with a cylinder that allows for ergonomic loading and unloading of parts.
Complete programmable robot and turntable synchronization.
Parallel dual pressure pot peening system for dual media storage.
Continuous uninterrupted peening with dual upper and lower pressure pot system.
Vacuum media reclaim system.
Improved features for ease of maintenance and servicing.
Front loading door with rear maintenance access door with viewing windows.
Easily loaded and unload either manually or by an overhead crane
Precise and easy programming
Uninterrupted medial flow
Environmentally safe
Four LED spot light fixtures in the cabinet that are blast proof and can be used to illuminate the desired areas of the machine
The rotary turntable is indexed with a cylinder that extends and retracts, allows two positions: load/unload position and working position.
Structural stability due to machine framework fabricated from hot-rolled steel tubing and welded directly to the peening cabinet weldment
Optional offline part path programming.
Specs
| Customer Industry | Peening |
| --- | --- |
| Operation to be performed | Robotic Shot Peening Parts |
| Size (Largest) | 48" D and 48" H |
| Size (Smallest) | Not specified |
| Temperature | Ambient |
| Surface to be cleaned | External and or Internal |
| Shot size | CCW14 TO CCW35, S110 |
| Material Handling (In) | Hand loaded or by overhead crane |
| Material Handling (Out) | Hand loaded or by overhead crane |
| Dust Collector | Torit DFE 3-6 |
| Robot weight capacity | 40 lbs |
| Inside cabinet size | 85" height, 65-1/2" depth, 98-1/2" width |
| Overall footprint | 18'-3" height of reclaim system, 10' depth, 11' width |
| Turntable weight capacity (max) | 1000 lbs. |
| Electrical enclosure | NEMA 12 |
| Control Panel | 10" color touchscreen |
*The parts to be peened come to the peening process in varying conditions; therefore different cycle times may be required to achieve an acceptable finish.  Roberts Sinto Corporation cannot control the condition of the entering parts, so an exact peened time cannot be guaranteed.
*Parts must be dry and free of cutting fluid, oil, and grease.  Surface finish will vary with peened media.  A test is recommended to demonstrate the expected finish on the required work pieces.
Robotics  
ABB IRB2600 20kg 1.65m Reach – Standard Design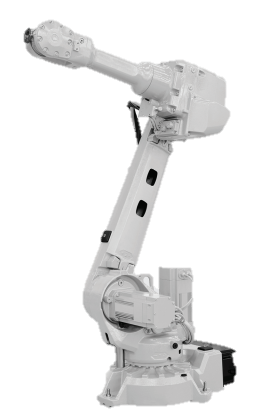 Fanuc LR Mate 200iD/7L 7kg, 9.11m Reach – Optional Design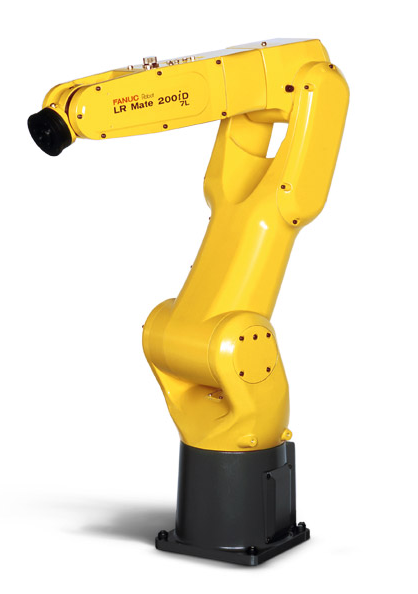 ABB IRB1200 5kg, .9m Reach – Optional Design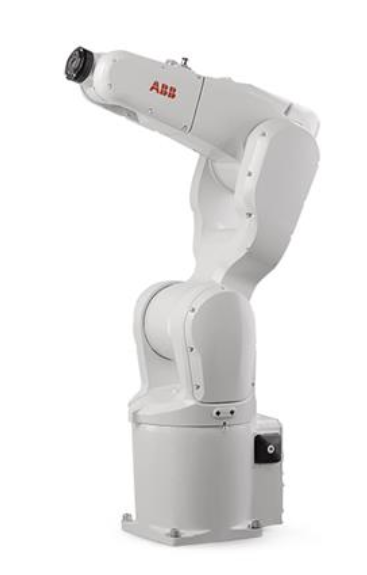 Request More Info
Please fill out the form below if you would like to be sent more information