Best of Metalcasting Congress 2020: Foundry 4.0: Driving Change with Your Data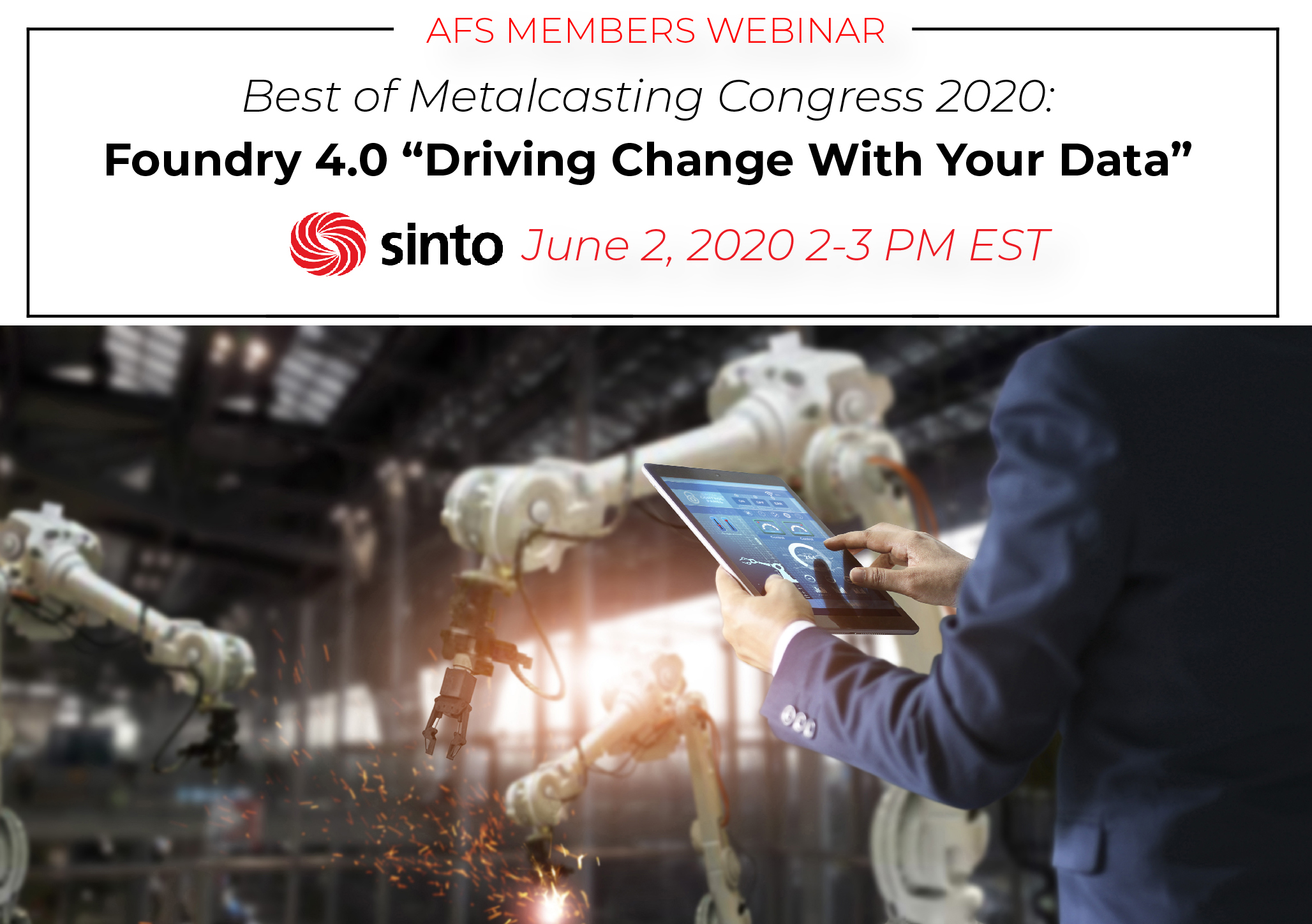 Some of the great content that would have been featured at Metalcasting Congress is being offered in AFS Members Only webinars called "Best of Metalcasting Congress 2020."
Sinto America will be presenting a webinar on Industry 4.0 Strategy on June 2, 2020 at 2 PM EST.
Description:
Cases, Best Practices, and the Goal of Implementing an Industry 4.0 Strategy: Data and information are valuable (and we have more than ever before), but companies will be able to differentiate themselves by the people, tools and execution utilizing that data. The companies who can grow a new mindset and new skillsets within their organizations are likely to find greater success. Accelerate your performance with the right data. Visualize and optimize your system by digitizing every device, motion, and event on your machines and systems to generate clear actionable solutions for optimum productivity and efficiency.
---
Want to know more about Industry 4.0?