Employee and James. E. Donlan Memorial Scholarship Luncheon 2023
August 7, 2023 Grand Ledge, MI
Last week, Sinto employees enjoyed an employee and James. E. Donlan Memorial Scholarship Luncheon where the four recipients of the scholarship were announced and honored. Congratulations to Claire Sampson, Natalie Wallas, Carson Hennessey and Nathan Busch. Good luck on your future endeavors!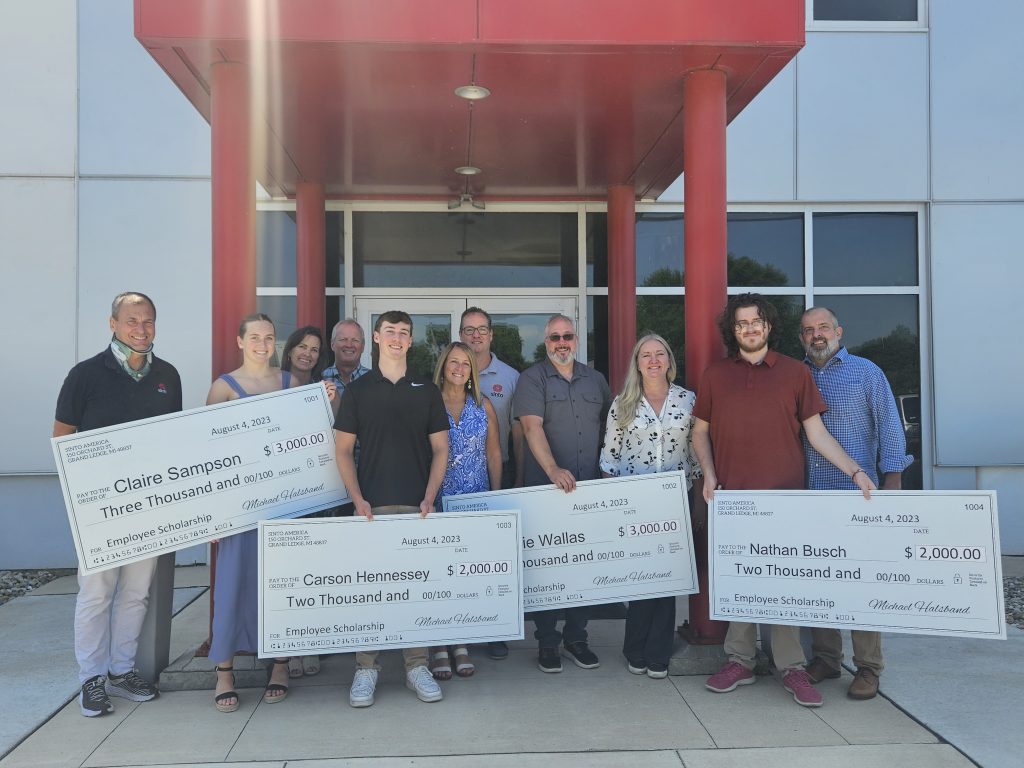 Learn more about our scholarship winners:
Claire Sampson– Claire was Team Captain of her High School Varsity soccer team.  Claire volunteers with The Good Works Crew, a Club through her High School that does "good works" in the Lansing Community. Claire graduated from Lansing Catholic High School this year with a 3.61 and worked in the RSC warehouse this summer.  She will be attending Michigan Tech University studying Engineering, expected graduation date 2026.
Natalie Wallas – Natalie was squad leader and color guard officer for Army ROTC for 3 years.  Natalie unfortunately was not able to attend today as she is completing her internship in IL for Caterpillar.  Natalie is going into her fourth year at Michigan Tech University and is studying Mechanical Engineering, she has a 3.62, expected graduation date 2024.
Nathan Busch – After completing his Associates Degree at Community College, Nathan is continuing his education at Eastern Michigan University in the Business College.  Nathan volunteers with the Birthday Party Project, an organization that creates a monthly birthday party for children living in the Haven Shelter.  Nathan has a 3.0, expected graduation date 2024.
Carson Hennessey – Carson is a member of Pi Kappa Phi at Michigan State University.  Carson is going into his second year at MSU and is studying Applied Engineering Sciences, he has a 3.12, expected graduation date 2026.