New Sinto 3 cu. ft. Airless Drum Blast Unit
Grand Ledge, MI – June 16, 2022
Sinto America is excited to announce the newest addition to its drum blast product line, the DB-3 Series. The DB-3 joins the CNDR and CNDX in the drum blast line up for Sinto America.
The DB-3 is a 3 cu. ft. drum blast machine specifically designed to process small parts found in multiple industries. An unique design eliminates part jamming/part loss as all parts are contained in the drum during the blasting process and carefully dumped after the process to ensure no part loss. This DB-3 has a drum weight capacity of 300 lbs and load height of 56", discharge height of 40".
"This new addition to our blast equipment line provides a lower cost alternative for many applications. The DB-3 is currently the only 3 cu ft. airless drum blast unit made in the USA that is available in the North American market." –Charlie Gorman, VP Sinto Surface Treatment.
DB-3 STANDARD FEATURES: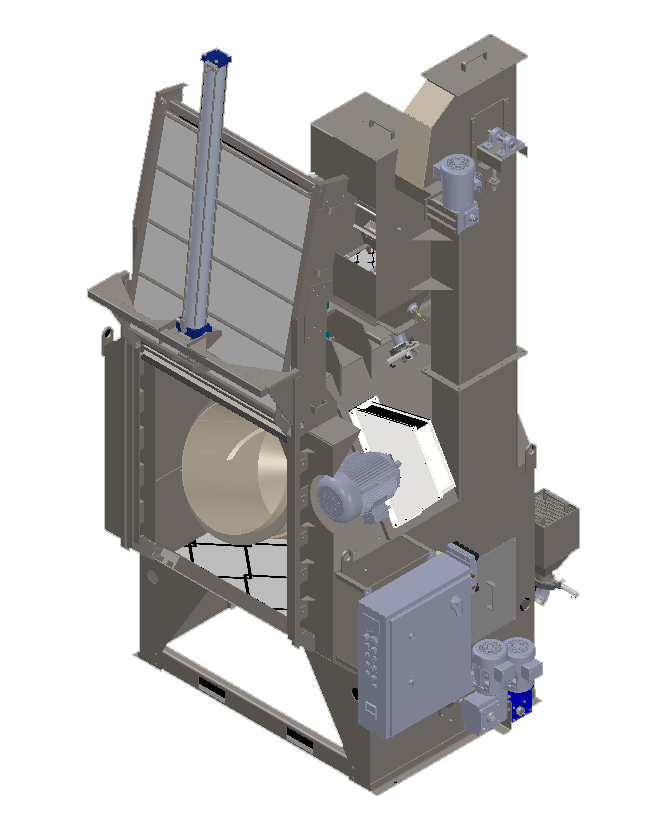 5 HP direct drive D-10 blast wheel
Automatic AR500 dumping drum
480 V / 60 Hz / 3 PH
Pitless design
VFD on drum
PLC controlled
Digital cycle timer
This model will also come with options for other industrial features as well; such as, abrasive adder, hydraulic parts loader, discharge conveyor, air-wash separator, rotary screen, manganese drum, VFD for blast wheel, shot trap, 10 HP blast wheel and 800 CFM dust collector.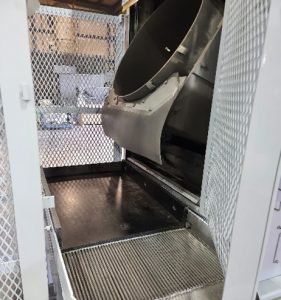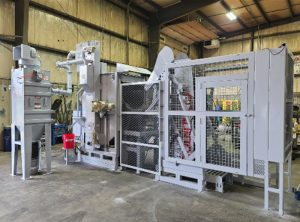 Sinto is looking forward to extending its product line offerings to even more assembly process-based manufacturers and customers' various needs. These new offerings expand Sinto's foundry, automation, and surface treatment product lines.
Want to know more about the DB-3 Drum Blast Machine?