Organizational Announcement: Foundry Sales Consultant for Roberts Sinto Corporation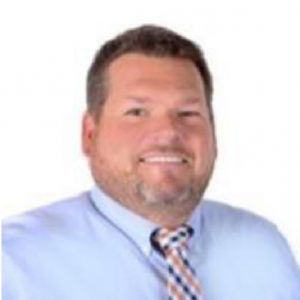 We are excited to announce that Andy Schelke has joined as a Foundry Sales Consultant for Roberts Sinto Corp., a Sinto America Group Company. Andy will be focusing on helping customers in the Midwest unlock hidden potential in everything from their molding to their cleaning room.
Andy is returning to Roberts Sinto Corporation after spending the last eleven years at NFCA (Non-Ferrous Cast Alloys, Inc.), as the Sales and Marketing Manager, where he directed planning, research and analysis of the organization's sales objectives, long-range planning, business opportunities and business development activities. Before then, Andy worked as an applications and service engineer along with product managing the BARINDER® product line for Roberts Sinto Corporation.  Andy also spent time in the United States Navy as an Aviation Technician and studied at Central Michigan University.
We would like to welcome Andrew to the Sinto Group after an excellent first week and wish him much success in his new position!
About Roberts Sinto Corporation
Roberts Sinto Corporation is a leading company in the design and manufacture for foundry, surface treatment and material handling markets. Founded over 50 years ago, Roberts Sinto began as an engineering and manufacturing firm with an emphasis on equipment for the foundry industry. As the industries have evolved, Roberts Sinto has developed and refined its capabilities to offer a broad range of services and equipment for all industrial applications.
Roberts Sinto Corporation is part of Sinto America, Inc., the North American group holding company, of Sintokogio, Ltd., Japan. Sinto America focuses on six primary markets- Foundry, Sand Processing, Bulk Material Handling, Automation, Surface Technologies and Surface Treatment. Sinto also provides contract blasting and precision shot peening services through our National Peening and Technical Metal Finishing divisions.