Organizational Announcement: Northeast Regional Sales Manager
May 17, 2021 Grand Ledge, MI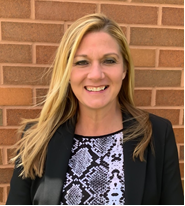 Sinto America is excited to announce the addition of Keri Betz to the team. Keri will be coming on as the Northeast Regional Sales Manager for Roberts Sinto Corporation. Keri will be focusing on helping customers in the Northeast unlock hidden potential in all areas of the foundry, from molding to the finishing.
Keri brings over 15 years of sales and manufacturing experience to the table. Keri has her Bachelors of Art, with a major in Business Management, and a minor in Human Resources, from Walsh University. She previously worked for Buck Company, LCC Foundry and Alliance Forging Group, as a Sales Manager; as well as Vice President of Operations at Anstine Aluminum & Machine Corporation.
We would like to welcome Keri to the Sinto Group after an excellent first week and wish her much success in her new position!