Organizational Announcement: Southeast United States Regional Sales Manager
Feb. 1, 2022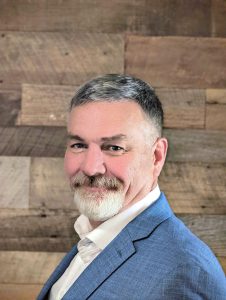 Sinto America is excited to announce Ron Hammond as the new Southeast United States Regional Sales Manager. Ron will be focusing on all sales activities in the Southeast, helping customers develop a plan to achieve their maximum potential in all areas of the foundry and unlocking new foundry partnerships.
Ron steps into this position with a wealth of knowledge and a goal to continue Sinto's recent success in providing foundry solutions to customers in North America. He has been with Sinto since 2004, where he started as a Field Service Technician. Ron has in-depth knowledge of the equipment we provide from performing service and maintenance for five years. From 2009 to 2021, and most recently, Ron worked in operations as the lead in production control routing and scheduling.
Now in 2022, Ron will be taking on the Regional Sales Manager where he is able to take care of customers in a more direct and rewarding way. Ron brings almost 20 years of manufacturing experience, knowledge, and capabilities to the table to help support foundry growth in the Southeast. We would like to congratulate Ron on his new role and wish him much success in his new position.