N7i-­CDH22R­-5'8HFMR­-C
An innovative, high speed, automated cutting machine for medium to large size aluminum castings. The BARINDER® grinding machine  is easy to learn, program, and is high speed with quick part change over enabling productivity and higher finishing quality at a faster rate.
GRINDING MACHINE FEATURES:
Automatic finishing machine for gate and parting line flash removal on medium to large size aluminum castings
Suitable for finishing inside and outside of complex castings
Quick change out of fixtures, programs & tools (less than 5 minutes)
Simple & easy programming and operation for maximum uptime
2-Position servo pallet changer
Rotating main chip saw with pivoting end mill tool
Long lasting tool saves operation costs and dust generation
High speed and efficient processing enables productivity and a high finishing quality
OPTIONS: Chip conveyor, mist lubricator for main cutting wheel, floor chute air blow off, auto loading and unloading
We also provide complete robotic load and unload integration and vision systems that can be applied to the BARINDER® Grinder Machine to maximize throughput and minimize labor. For more information, go to: Automatic BARINDER® Loading & Unloading
Learn more about Sinto's training program for the BARINDER® and fixture training!
Grinding Tools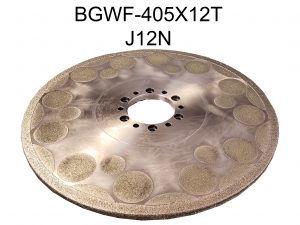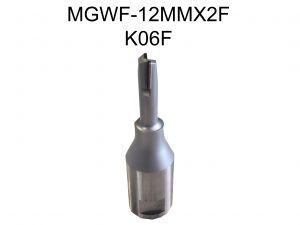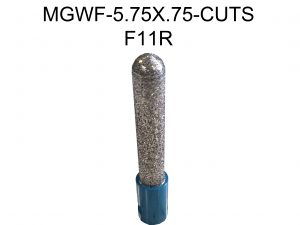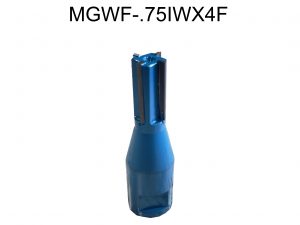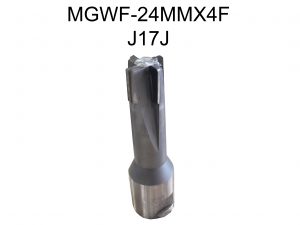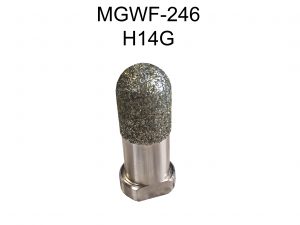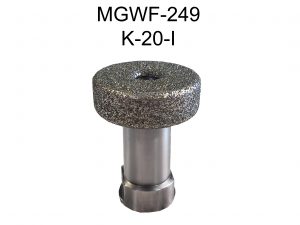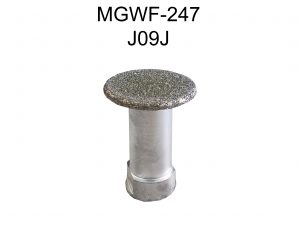 Specifications
Work Envelope
31.5" dia. X 21.5" H
(800 mm dia. x 550 mm H)
Max Total Weight (Part + Fixture and other loading material)
330 lbs (150 kg)
Standard Main Tool (other options available)
Diamond Chip Saw, 16" dia. X 0.31" thick
(405 mm dia x 8 mm thick)
Main Tool Drive Spindle

Operating Torque: 6 hp (4.5 kW)
Peak Torque: 25 hp (18.6 kW)

Auxiliary Grinding Spindle
2.95 Hp (2.2 kW) High Speed Inverter Drive
Grinding Wheel Tilt Motion
130 degrees

Work Load/Unload
2-position pallet changer
Number of Axes
7
Weight
11,200 lbs. (5100 kg)
Videos
BARINDER® Automatic Grinding System:
Vision Based Robotic Barinder Load/Unload System:
BARINDER® Grinder Fixture Placement and Removal:
BARINDER® Grinder Aluminum Cutting: