Sinto America Sees Automatic Grinding Surge in 2021
The foundry industry has been faced with many challenges in the in the past years. A few of those challenges include quality and a qualified labor force.  Sinto America has experienced a significant increase in the sales automated cleaning division. Specifically with the BARINDER® Grinding systems.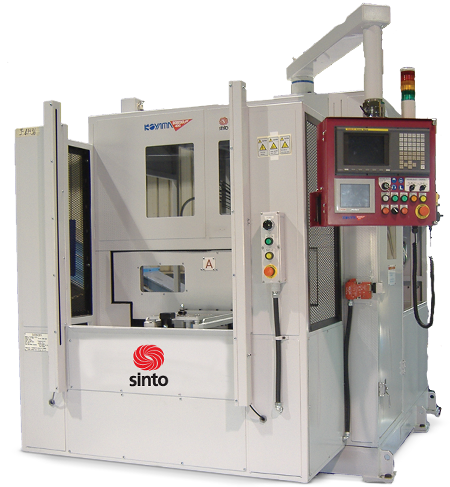 In previous years, Sinto had sold smaller systems such as the BARINDER® model X7i-FDH22R-455GR-C; however, larger BARINDER® models were in high demand in 2021 and through 2022.  These models include the BARINDER® X7i-FDH22R-58HFGR-C and X7i-FDH22R-514HFGR-C, which can handle heavier castings with a maximum payload of 705 Lbs. (320Kg).
Sinto America sold 15 BARINDER® units in 2021 alone. This brings the total number of Barinders sold in North America sold to 157 units. With the large amount of equipment, Sinto is proactively building stock to support the demand for this year.
Please contact us at sales@sintoamerica.com to reserve your BARINDER® grinder.
Want to know more about automated grinding?