Pier Foundry Invests in Sinto FBO-IIIS Mold Machine & Handling System
April 8, 2020
Grand Ledge, MI – April 8, 2020
Pier Foundry & Pattern Shop has teamed with Sinto for their latest foundry project; an FBO-IIIS Mold Machine, complete with a Mold Handling System and Sinto Analytics.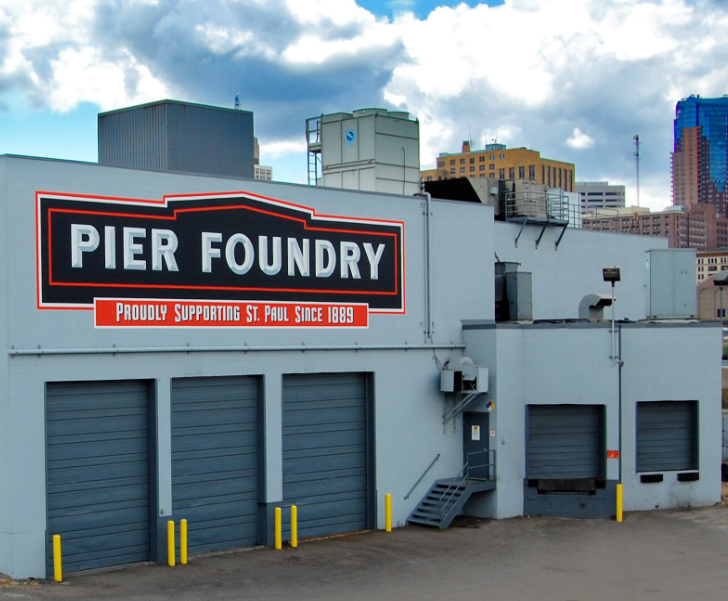 Founded in St. Paul, Minnesota, along the banks of the Mississippi River in 1889, Pier Foundry is an ISO certified provider of grey iron, ductile iron and austempered ductile iron castings. To learn more about Pier Foundry, visit www.pierfoundry.com.
Over the last several years, Pier Foundry has implemented several capital projects to ensure sustainability and position themselves for growth. The first phase focused on Environmental Health & Safety and included improvements to air quality, ergonomics and safety for their employees. The next phase will focus on improving production efficiencies, process reliability, increasing capacity, and adding Industry 4.0 Analytics, in collaboration with Sinto. When asked about the new equipment and integrating Sinto Analytics, John Dulaney, Pier Foundry Sales and Operations Manager, stated  "We are excited for the new molding center and having Sinto Analytics is going to help ensure the system continues to operate as designed". This system will help Pier Foundry to identify and address potential problems in advance of failures allowing Pier Foundry to proactively predict maintenance to effectively support customer demand.
Sinto is set to deliver equipment by September 2020, with a production start date of October 5, 2020.  "We selected Sinto for dependable technical and service support and optimization through Sinto Analytics", per Matt Grilz, President/COO.  Sinto is proud of Pier Foundry's confidence in the equipment and is looking forward to this project, while teaming with Pier Foundry throughout the entire process.
ABOUT Sinto America
Sinto has long strived to be the leader in the design and manufacture for all foundry, metal finishing and shot blasting applications. From standard to custom, simple or complex, or a single piece of equipment to a full system, that's the Sinto difference, your one stop solution.  Learn more at: www.sintoamerica.com.
Contact: sales@sintoamerica.com  or (517) 371-2460.
Want to know more about Sinto's Mold Machines and Mold Handling Systems? 
Contact: sales@sintoamerica.com   (517) 371-2460