Scania saves with Sinto's Mechanical Green Sand to Core Sand Reclamation System
October 21, 2019
PROJECT BACKGROUND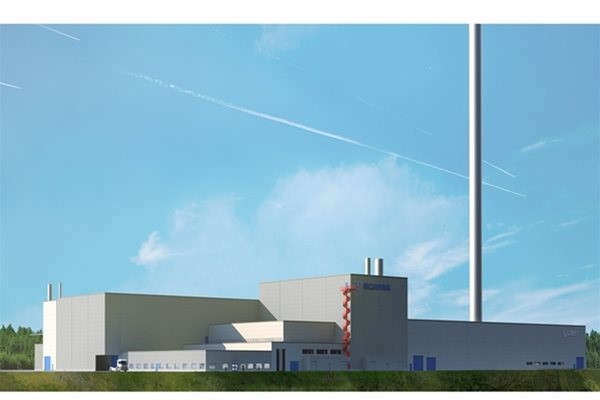 Scania, a global truck and bus vehicle manufacturer located in Sweden, is investing €129 million to build a new state of the art greensand foundry. The facility will be at the cutting edge for technology, efficiency, sustainability and with a minimal environmental footprint. Scania aims to have a melted capacity of 90,000 Tons per annum, for predominately their cylinder head and block castings, used in their global truck and bus vehicles. The new foundry at full capacity will triple current foundry production whilst using the same labor and with only 50% of the energy consumption. Also, they will operate using 100% renewable energy and heat from the molding area will be re-used throughout the facility.
SAND RECLAMATION – GREEN SAND BACK TO THE CORE ROOM
Sustainability, long-term stability and low operating cost are a major consideration in Scania's new plant. After a rigorous testing and evaluation process, Scania has awarded a multi-million Euro contract to Omega Sinto to supply a 16 ton per hour USR (or RSR in North America) Mechanical Reclamation plant. This reclamation plant will process spent green sand and return it back to the cold box core room for re-use.
See castings made with USR Mechanical Reclamation System sand below.
Traditionally, green sand to core room reclamation is accomplished utilizing a combination of pneumatic sand impingement on a steel target, followed by a thermal reclaimer, a cooler/classifier and possibly an additional mechanical reclamation treatment.  However, Sinto's RSR based reclamation system is efficient enough to not require the upfront capital and permitting expense and high ongoing operational costs of a thermal reclaimer.  Instead, Sinto's system is able to effectively and efficiently utilize the sand or ceramic media's natural scrubbing action in combination with high speed ceramic rollers to remove clay, carbon and other contaminates that would be normally detrimental in the core room. A micrograph of RSR reclaimed sand is shown in Figure 4.
Artificial Ceramic Foundry Sands
When OSHA enacted their new Permissible Exposure Limits (PEL) limits in 2018, many foundries started seriously considering switching to ceramic media in their no-bake or green sand operations to minimize silica exposure.  In order to efficiently make the switch to ceramic media sands (normally mullite or bauxite based), the foundries needed a method of reclaiming their spent sands back to the core room.  Traditional mechanical reclamation is normally satisfactory for no-bake, but for green sand, mechanical reclamation followed by thermal calciners has been the standard for many years.  Upfront investment costs of several million dollars and high long term operational costs have made these heat based systems unobtainable for many foundries. With the introduction of the RSR system, foundries are finally able switch to ceramic media based green sand systems, with much lower upfront investment and operational costs.  In fact, some foundries have calculated that by putting in an RSR and switching to ceramic media, their sand and operational savings pay for the upfront investment in equipment and ceramic media in less than 1-3 years depending upon core usage. This quick Return on Investment (ROI) in combination with the reported improved surface finish and reduced burn-in/burn-on are driving the growth in ceramic sand conversions.  For more information on this, please contact Sinto America at sales@sintoamerica.com.