Sure Cast Foundry Expands Capabilities with Automated Molding and New Facility
October 26, 2022
October 26, 2022
Sure Cast Foundry, part of the Nordstern Group, is an aluminum, green sand foundry located in Blaine, Minnesota. Sure Cast has been producing top quality sand castings for a diverse and comprehensive range of industries for over forty years, specializing in low-volume, short-run sand castings. Along with the foundry in the United States, Nordstern Group operates a permanent mold foundry, a coating business and a tooling technology business in Winnipeg.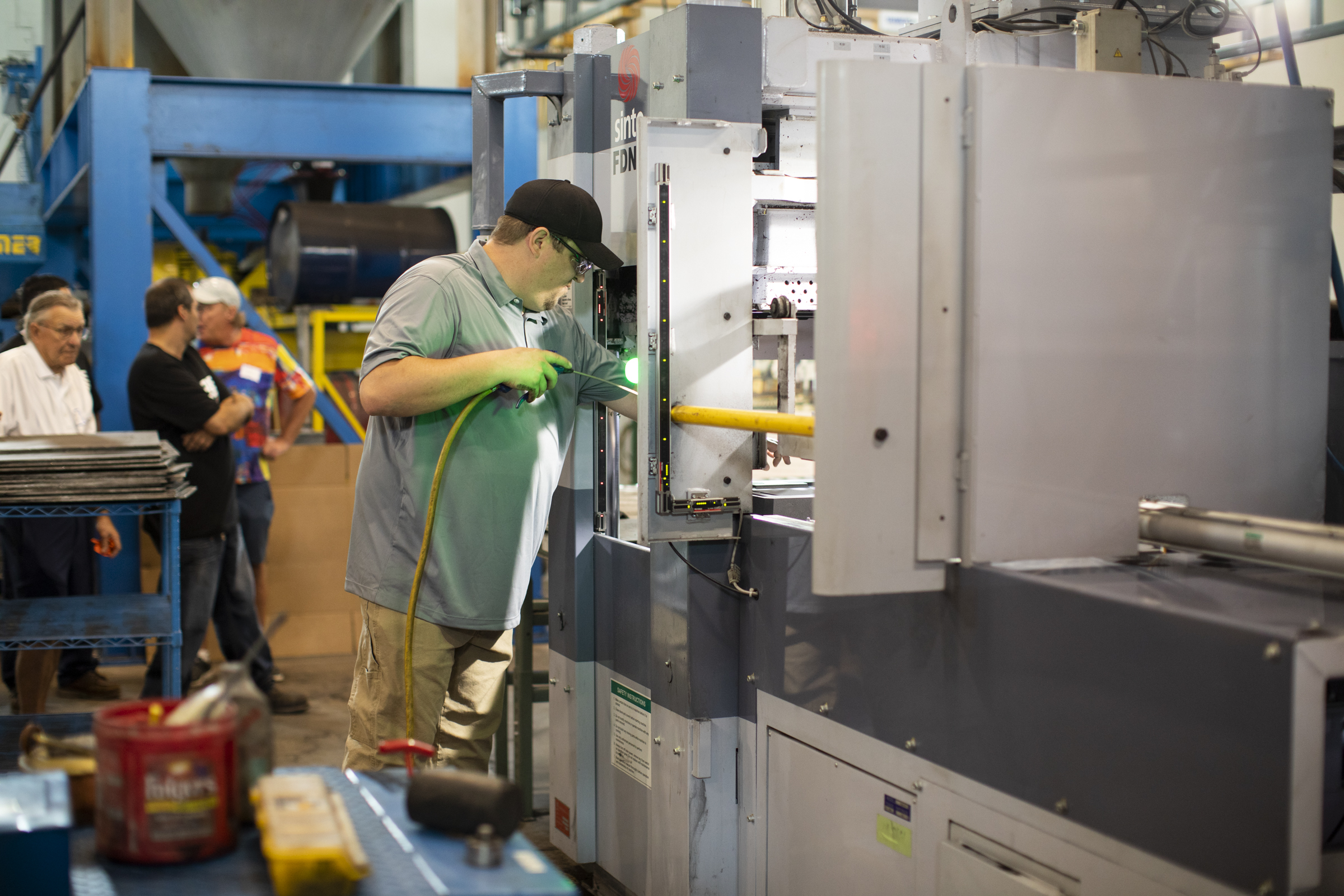 In 2021, Sure Cast Foundry was looking to increase their capacity, improve their quality and most importantly, improve ergonomics and safety for their employees. They were running three jolt squeeze machines and a Rota-Lift, with very slow cycle times and variable quality due to all the manual processes and limited sand control. The manual processing led to many safety issues with lifting patterns and lifting molds. With these goals in mind, they purchased a FDNX-1 16×20 flaskless molding machine in September 2021.
In June of 2022, Sure Cast Foundry was able to relocate to a brand new facility, with the option to expand another 10,000 square feet, and the FDNX was installed with Sinto's service team. Sure Cast was able to begin production the week of June 20, 2022. In three short months, Sure Cast is already closing in on the goals they had in mind when purchasing the FDNX. They have more capacity, faster cycle times for molds, better quality castings and no ergonomic issues for the machine operators.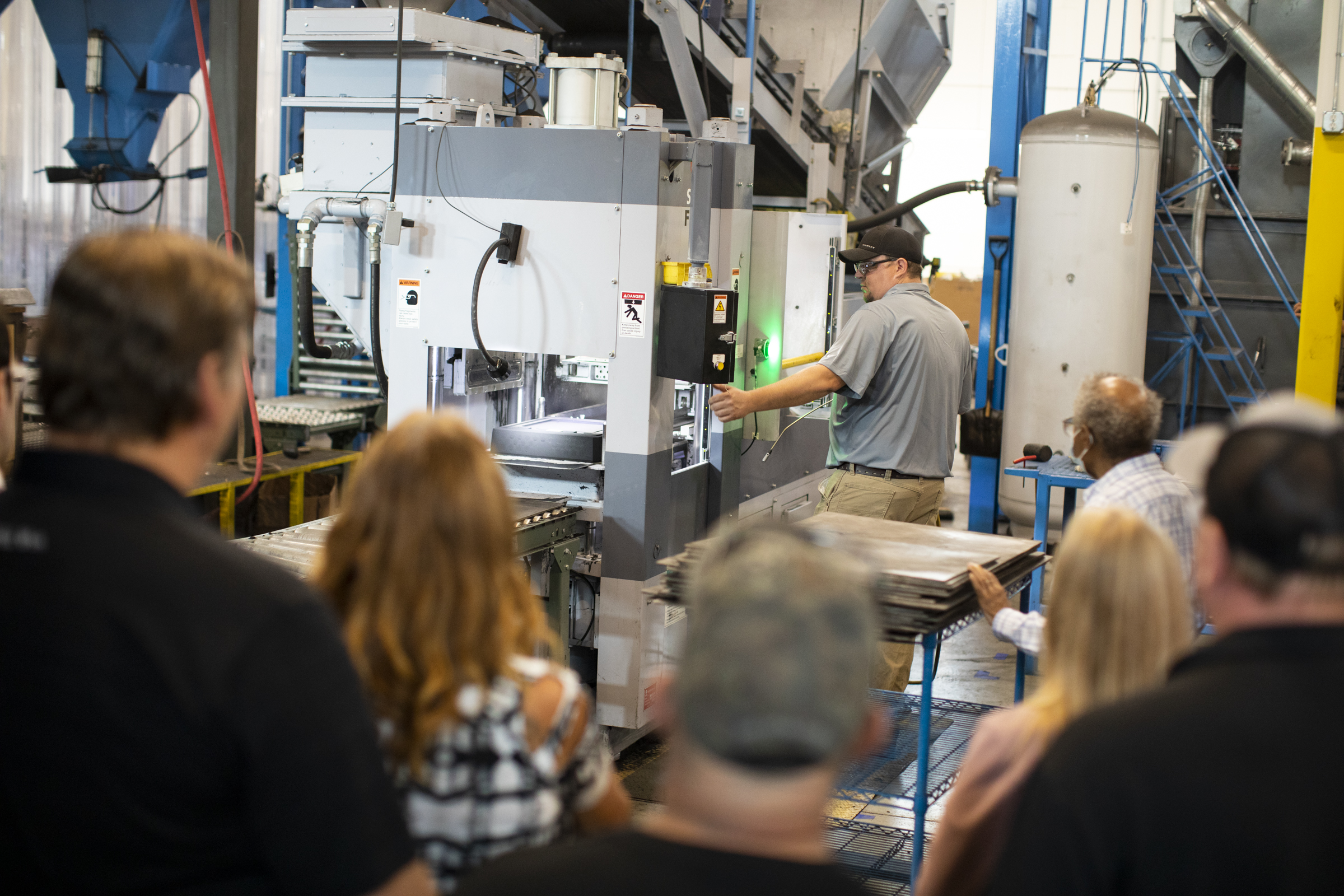 Sinto's FDNX-1 automated molding machine accommodates any 16" x 20" pattern or smaller with adapter and has an average maximum mold rate of 90 molds/hour. The FDNX is ideal for foundries looking to switch from manual molding to automatic molding, with aeration sand filling technology for producing high quality castings.
Sure Cast Foundry is already looking towards what the future looks like for their foundry. "We are planning to invest in more automation in molding. We hope to eliminate more jolt squeeze machines and our rota-lift machine and replace with more automatic machines over time. We also plan to vertically integrate and add machining capabilities to our facility." –Andrea Lindquist, Sure Cast General Manager.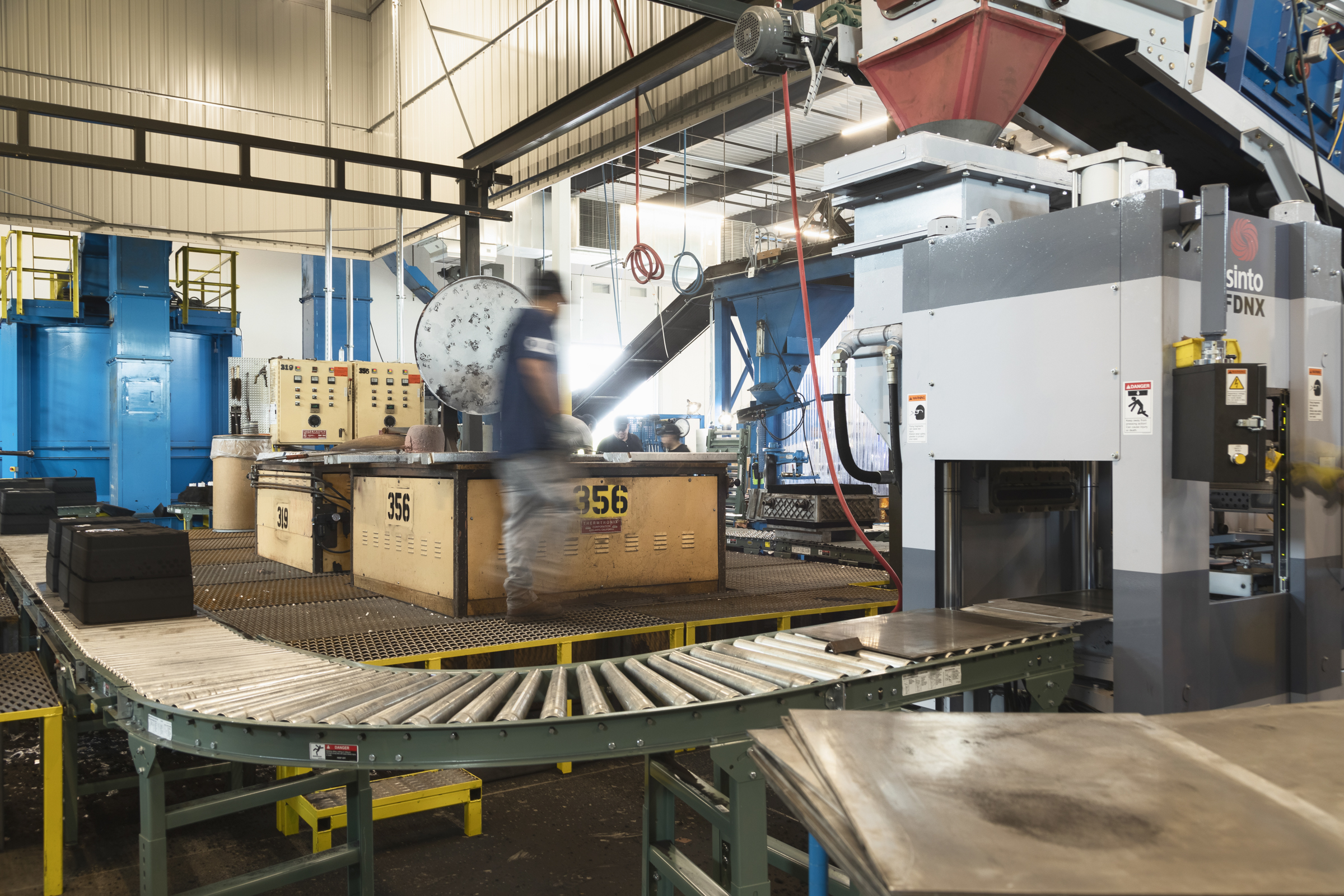 The Sinto team is thankful for the confidence Sure Cast has in Sinto's molding equipment and looks forward to many more years of furthering the foundry partnership.
Want to know more about how to increase your capacity with automated molding and the FDNX?