Sinto America to Engineer Purdue's Foundry of the Future
February 17, 2020
Grand Ledge, MI February 17, 2020

Sinto America is excited to partner with Purdue University and the Foundry Education Foundation to help engineer a new state of the art foundry that will be incorporating a production and teaching lab to ultimately provide students with a vision for the future of metal casting! This will include Sinto's Foundry Automation and Industry 4.0 Analytics!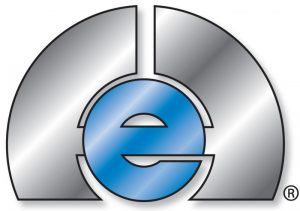 "FEF is very excited to be part of this project to develop the Industry 4.0 lab at Purdue, which will showcase the best in technology for the metalcasting industry. This project is exactly what students need for their education as they come the next leaders of this industry."
– Brian Lewis, Executive Director, Foundry Educational Foundation.
Services on this project and others include Sinto's Foundry Engineering and Consulting Services:
Budget & Planning
Design & Layout
Engineering & Estimating
Project Management
Installation
Start Up & Service
"Sinto brings over 60 years of proven engineering expertise in the foundry industry. We have handled hundreds of design/build projects covering virtually every phase of manufacturing. Our engineering staff is perpetually striving to advance its technical capabilities by incorporating into our designs the latest state-of-the-art techniques.  By incorporating the latest technology into the Purdue's Industry 4.0 Foundry of the Future, we hope to help drive new technologies and more competitiveness into the metal casting industry and help recruit our next generation of leaders." –Brandon Kruse, VP Foundry.
"This project when completed, will create one of the very few smart foundries in the United States that will feature automation combined with data-driven strategies using technologies such as IoT, advanced sensors and control, and Artificial Intelligence. Besides offering our students the opportunity to engage in a true smart foundry experience, this will also bring in a few era in foundry education that would help the industry transition from traditional practices to the safer, cleaner, and more efficient smart foundry operations." –Ragu Athinarayanan, Professor, Purdue University.
The initial planning is estimated to be completed in the first half of 2020 and should be complete by 2022. Sinto appreciates Purdue's and the Foundry Education Foundation's confidence in their abilities as a partner and is looking forward to seeing the Industry 4.0 Foundry of the Future come to fruition!
Read more about this project here.
Want to know more about Sinto engineering and consulting?
Contact: sales@sintoamerica.com   (517) 371-2460