Sinto Manufactures Mold Handling System & Flaskless Molding Machine
November 21, 2019
Grand Ledge, Michigan, November 21, 2019-
In August 2019, Sinto America partnered with H&H Castings once again by manufacturing and shipping a FBO-V Flaskless Molding Machine, matching mold handling system, Sinto Analytics and sand handling equipment.
This Mold Handling System and sand plant integration were completely custom designed based on H&H Casting's specifications and production needs by the skilled mechanical and controls engineering teams at Sinto. The new automatic molding machine will handle molds as large as 32" x 32" x 28". Learn more about Sinto's Molding Handling Systems and Flaskless Molding Machines.
"We have work ready to run on the FBO-5 and Mold Handling System and we are looking forward to producing large aluminum castings at higher production rates. Sinto has been a long time partner and we look forward to the benefits from this new mold line."-Ken Haugh, President of H&H Castings.
Sinto installed the equipment in October 2019 and poured their first castings on 11/1/2019.
FIRST POUR PICTURES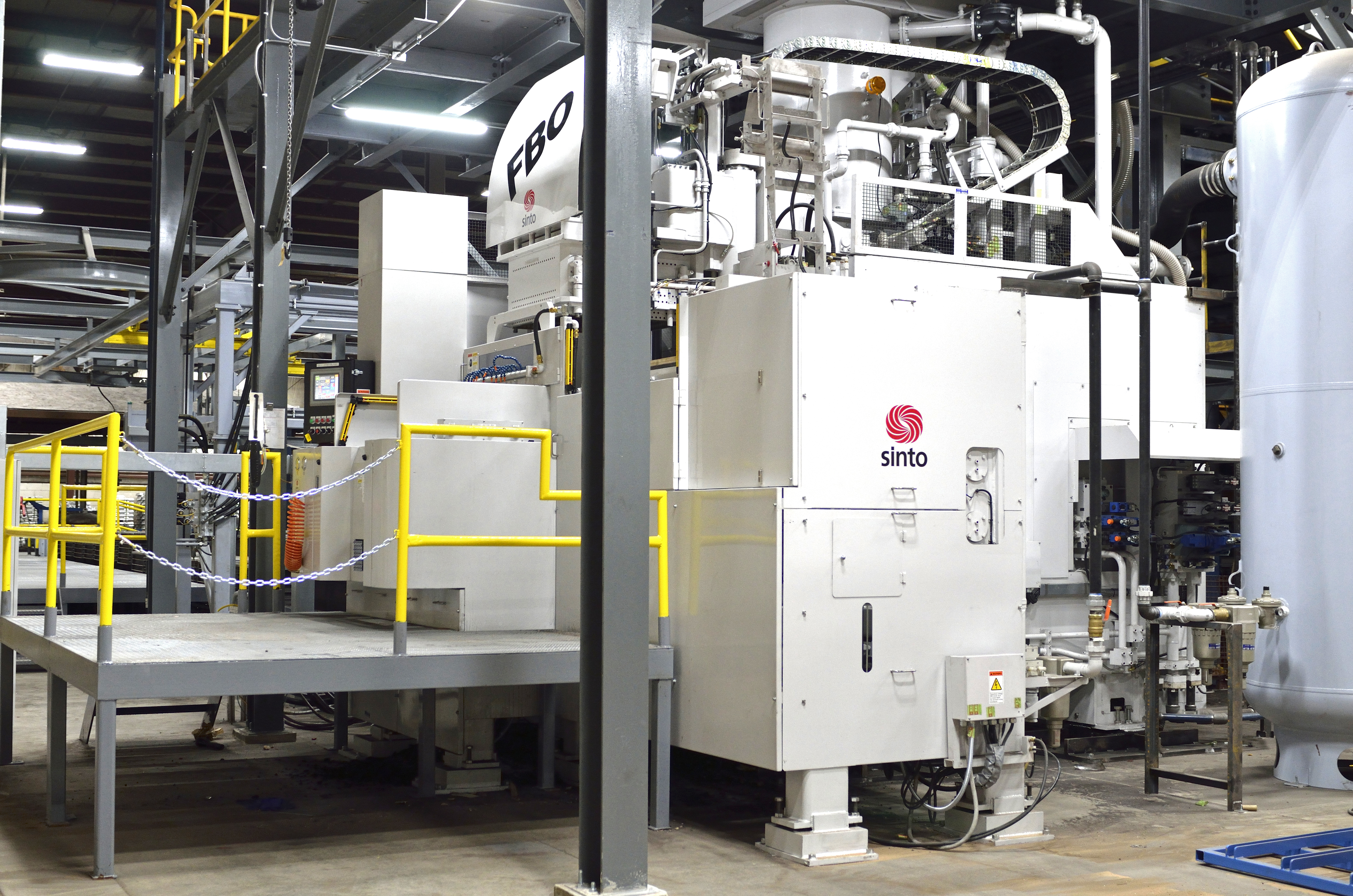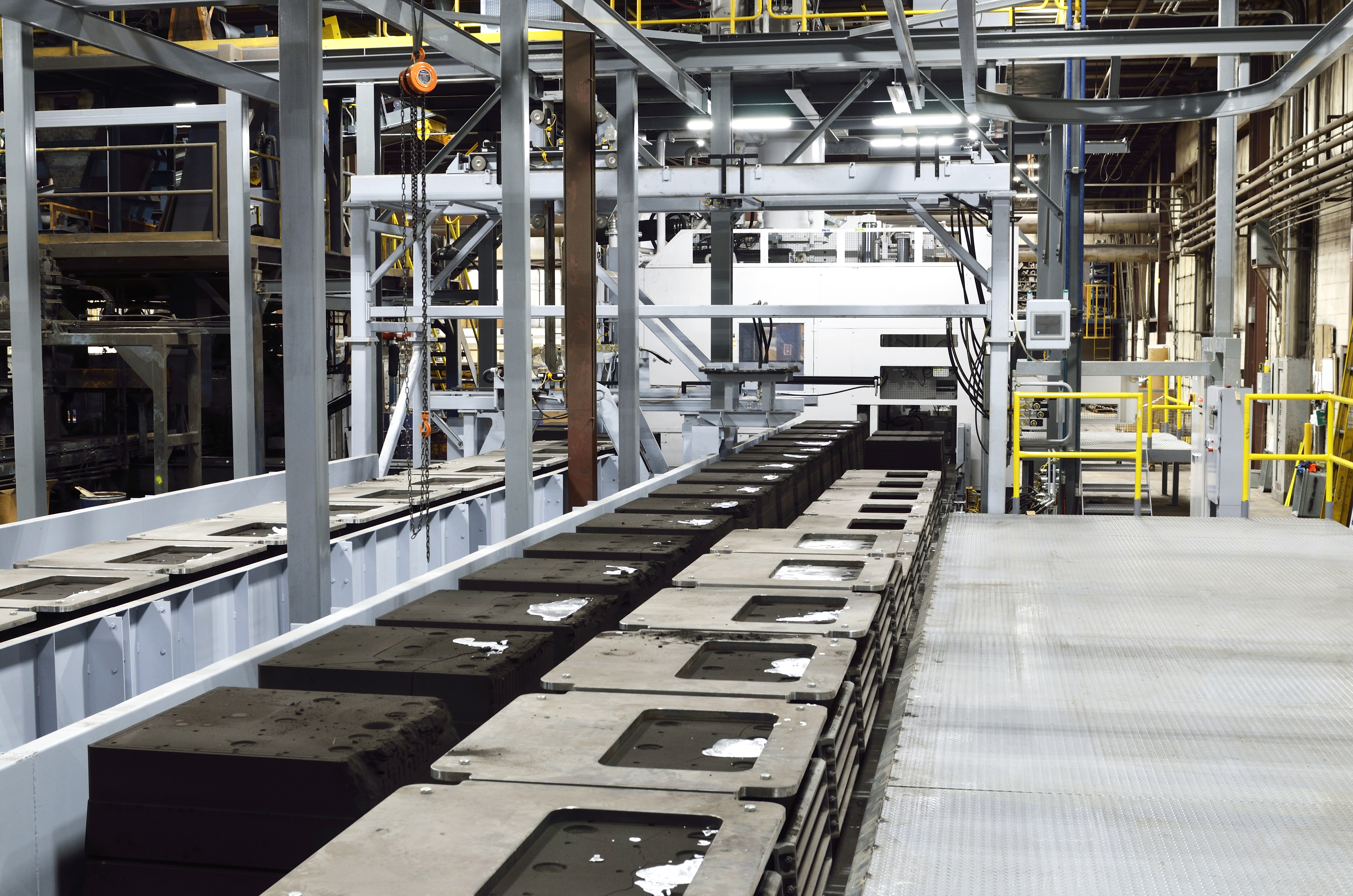 See Video of H&H Casting's Facility and Flaskless Molding Machine with Mold Handling Line:
ABOUT H&H Castings
H&H Castings, a full service aluminum foundry founded in 1965, is located in York, PA. H&H's melts around 3.2 million pounds of aluminum per year. To learn more about H&H Castings, visit their website.
ABOUT Sinto America
Sinto America, Inc. is the North American group holding company, of Sintokogio, Ltd., Japan. The Sinto group of companies has an international reputation for excellence in the foundry, manufacturing and surface treatment industry. Sinto America focuses on six primary markets – Foundry Mold and Core Making, Sand Processing, Automation, Surface Technologies and Surface Treatment. Sinto also provides contract blasting and precision shot peening services through our National Peening and Technical Metal Finishing divisions and cut wire abrasives through our Frohn North America division. Learn more at: www.sintoamerica.com.
Contact: sales@sintoamerica.com   (517) 371-2460