New Service Announcement: Improve Service Life of Your Dies up to 300%
Grand Ledge, MI May 16, 2019-
Roberts Sinto Corporation, a Sinto America group company, is now offering a die life enhancement service, for the die casting industry, out of their plant located in Grand Ledge, Michigan.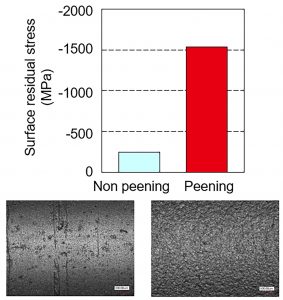 "Sinto has developed proprietary surface enhancement processes to improve the service life of your dies by reducing stress corrosion cracking in the water cooling holes." -Todd Breault, VP of Surface Treatment.
The D-SCC process for die water cooling holes has shown to prolong the life of a die by up to 300%. With this process, there is less down time, more productivity and reduced maintenance costs.
Sinto has long been recognized as the leader in the design and manufacture for all surface treatment, metal finishing and shot blasting applications. From standard to custom, simple or complex, or a single piece of equipment to a full system, that's the Sinto difference. Your one stop solution.